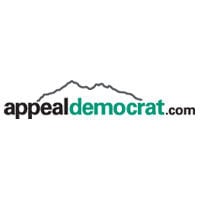 Rumiano Cheese Company announced last week that it has transitioned to a 100 percent organic food brand, making it the first major dairy producer to bring organic, non-GMO cheese directly to the consumer.
"Effective (April 4), Rumiano's entire dairy portfolio is USDA certified organic in addition to being American Humane Certified, non-GMO Project verified and free from pesticides, hormones and antibodies," read a release issued by the company.
Rumiano, California's oldest family-owned cheese company and a pioneer in organic and artisanal cheese, sources its organic ingredients from 27 small, family-owned farms in Northern California.
The company also announced that it has unveiled a new direct-to-consumer ecommerce website offering a premium selection of its organic, non-GMO cheeses and gourmet gift boxes.
"Aimed at busy, on-the-go families and sustainability-minded consumers who want to choose, eat and support delicious, ethically-sourced and consciously-produced food, the new online shop is available now at RumianoCheese.com," read the release. "Consumers in all 50 states can shop a variety of curated cheese collections and gift boxes or create their own 5-pack 'Build a Box' cheese collection and have it delivered to their door with 2-day shipping."
The "Build a Box" option allows consumers to easily mix and match different cheese styles – including bars, slices, shreds and bites – and choose from over 20 items from Rumiano's Redwood Coast and Family Organics lines to customize a box of five or more cheeses.
"Very few large cheese producers sell directly to consumers," said Joe Baird, CEO of Rumiano Cheese Company. "As the demand for home delivery continues to grow, we are proud to offer this convenient online solution to our loyal customers and to be expanding our reach across the country."
Rumiano has a long history of advancing sustainable and regenerative farming and production practices that mitigate the effects of climate change and promote a thriving agri-ecosystem. As part of its commitment to sustainability, all shipping materials are 100 percent recyclable and made from recycled materials and products are packed in compostable recycled crinkle paper with reusable ice packs.
In addition to the new direct-to-consumer retail platform, Rumiano Cheese Company's organic products are available in over 1,500 grocery and natural foods stores locations across the country including selective Whole Foods, Costco, Natural Grocers and Sprouts.
Rumiano's organic dairy products are made from one of the best milk supplies in the world," read the release. "The mild, foggy climate of California's Redwood Coast enables happy cows to spend their days grazing acres and acres of lush pastures to produce milk that is naturally abundant in nutrition and full of extraordinary flavor."
Rumiano Cheese Company has been in the dairy business since 1919 and is the oldest family-owned cheese company in California.
"Four generations and 102-years later, Rumiano continues to be at the forefront of the industry," read the release. "A pioneer in organic and artisanal cheesemaking, Rumiano's award-winning dairy products are made from one of the best milk supplies in the world and are distributed in all 50 states, as well as internationally in Mexico and Asia."
According to the release, Rumiano was the first to market California's Dry Jack Cheese which went on to become the company's signature cheese winning several awards over the years.
In 2011, Rumiano Family Organics became the first certified non-GMO organic cheese in the world, and is currently the number one selling cheese line in the natural grocery store segment.
In August, the company opened a new 46,766 square foot cheese processing and packaging plant in Willows.
For more information about Rumiano Cheese Company, visit www.rumianocheese.com.
from WordPress https://ift.tt/aG5L7vy
via
IFTTT